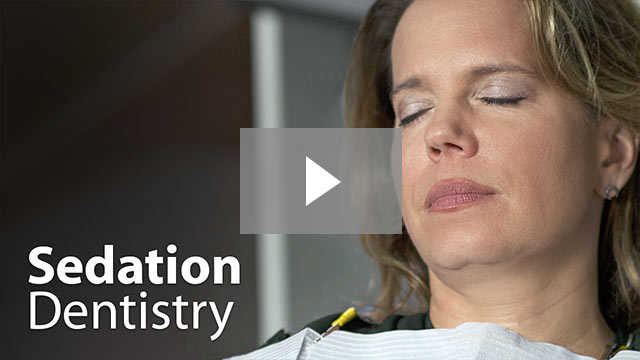 Do you feel anxious or nervous when thinking about going to the dentist? If so, sedation dentistry may be for you. At Sheffield Square Dental Care, we are pleased to offer several types of sedation dentistry in Chicago, Illinois, to help you feel more relaxed and calm during your visit. If you feel that you could benefit from sedation dentistry, please call us today at 773-409-4097 to learn more, and to talk with our caring dentist, Dr. Eliot Tokowitz.
Sedation dentistry is a great choice for patients who experience anxiety or intense nerves about receiving dental treatment. There are a wide variety of sedatives that can be used in sedation dentistry, each of which are designed to help you feel more relaxed and at-ease during your visit to our office. Depending on your preferences and needs, our dentist can help you find the right type of sedation.
Conscious Sedation
Conscious sedation means that you remain awake during your procedure but are not fully aware of what is going on. Some patients may feel drowsy and end up falling asleep during their treatment. For this type of sedation, our dentist will provide an oral sedative that you will take prior to your appointment. By the time you arrive for your treatment, you will feel relaxed. For your safety, please have someone drive you to and from your appointment.
IV Sedation
IV sedation is another form of conscious sedation, but it is administered intravenously, or through the veins. Because the sedative goes directly into the bloodstream, it works fast and is extremely effective. This form of sedation requires advanced training, which is why our dentist will bring in a specialist to administer the sedative and monitor you throughout your treatment.
Your safety and comfort are our number-one priority here at Sheffield Square Dental Care, which is why our dentist will review your medical history and discuss your needs before determining which type of sedation is right for you. For more information, please call our office today at 773-409-4097.