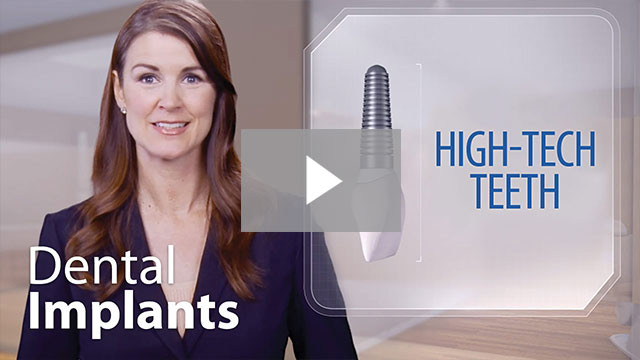 Have you lost one or more permanent teeth? Do you wish to restore your ability to eat and speak properly? Dr. Eliot Tokowitz may suggest dental implants in Chicago, Illinois, to restore both the root and crown of your tooth. Dental implants become a permanent part of your smile, so they function just like natural teeth. We welcome you to contact Sheffield Square Dental Care at 773-409-4097 today to learn more and to schedule a consultation with our dentist.
Our office now utilizes 3D imaging to take out the guess work of placing dental implants. Our 3D scanner shows the bone volume. We use this scanner as an implant-placement guide so that we can produce the best placement of your new dental implants.
Implant placement, with the help of the 3D technology, is precise and accurate to give the very best results for long-term success.
After the implant is placed, it is given three to six months to heal before the final restoration is placed. The final restoration is an abutment piece that screws into the implant and a final porcelain crown. The final result will be very aesthetic and have the full functionality of a regular tooth.
Please contact our office today to learn more and set an appointment.